World
Ms. Holla: All About Her and Her Death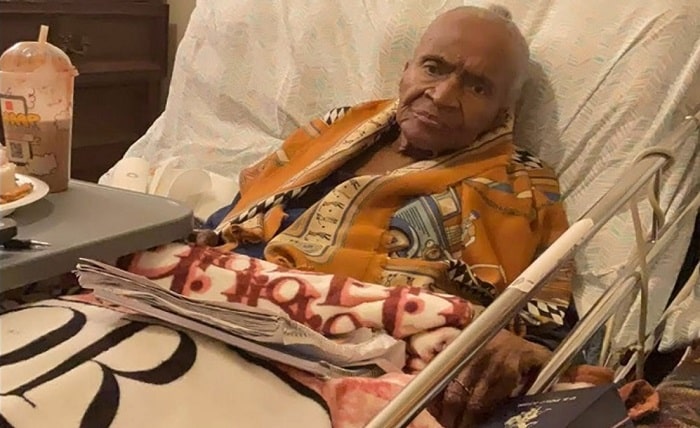 TikTik is one of the most popular social media platforms of today. But it is the people who create entertaining and trendy content that make TikTok so famous.
Don't you agree?
But most of these content creators in TikTok are usually following some kind of trend or other to stay relevant.
This is why it is becoming more and more difficult to find content creators who create original content.
Such as Ms. Holla!
This woman became an internet grandma after posting her unique and original content on TikTok.
But her regular viewers and followers were left heartbroken after her demise; may she rest in peace.
Let us revisit her legacy, and let's discuss how she was taken from us.
Who Was Ms. Holla?
Ms. Holla, most known as Grandma Holla, had become an internet star on the social media platform known as TikTok.
Her real name was actually Helen Davis, which not many people knew about. Instead, people knew her for having lots of followers on TikTok.
How many?
Well, she actually had over 800,000 followers on her TikTok social media account, which is in no way a mediocre amount of followers.
If you go ahead and count all the combined likes she got on her created videos on this app, you will find over 6 million likes.
Needless to say, she was in every respect successful. And not anyone can just become an internet celebrity by posting a few short-form videos on TikTok.
How did she?
She gained many followers and likes on the social media platform TikTok because of how she was able to become a real grandma in the world of the internet.
This didn't happen in a day. But this happened because she was the one grandma on the internet who was being real and fully herself.
Her entire personality is what attracted all her viewers and followers to revisit her content more and more.
She wasn't the usual!
People on TikTok usually follow different trends that keep them relevant on the platform. Not to mention all the dance routines and filters they would apply to their videos while heavily editing the videos.
But Ms. Holla was different! This grandma was above all that. She created content not to become famous but just to entertain others.
She was wholesome!
And she was well-known for answering various questions in her videos where the topic would be about almost anything and everything.
The best part was her answers! She would give her most authentic and honest answers in such a funny way, which only she could do.
How Did Ms. Holla Die?
Grandma Holla's death came as a surprise to many of her followers, who were devastated to hear the news.
Most of her followers already knew that she had been battling the lethal disease of cancer for a while before she died.
And the last time people heard about her death was a false rumor in 2022, right after the news of her cancer diagnosis came out.
It wasn't false this time!
Reports confirm that she had died peacefully in her sleep. What her granddaughter has to say about this is, "She went out peacefully," Grandma Holla's granddaughter also said this in a live video, "She's not in pain anymore, no more cancer, no more morphine."
And her fans were crushed by this news, with one saying, "We shall truly miss Grandma Holla. She gave us so many laughs and great memories. I'm praying for her family through this trying time. May she rest in heavenly peace," on Twitter.
She died at the age of 97!
Conclusion
Ms. Holla was not just a grandma, she was "The" grandma for the internet. And her battle with cancer finally came to an end at the age of 97 when she passed away. She was very loved!