Tech
The Garmin Fenix 7 Series: All the Upgrades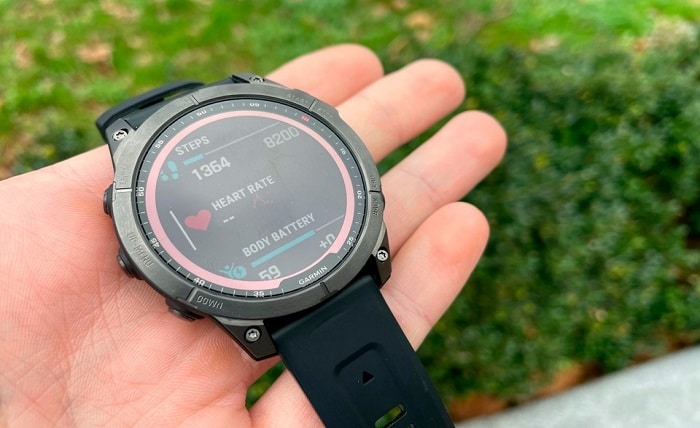 Smartwatches have been around for a while. And we know how well they can track someone's health and fitness.
But GPS sports watches are in a different league altogether. They collect so much data to help you get a more detailed report of your sports.
You into sports?
If you are, and you've used GPS sports watches before, you must've heard about the Garmin Fenix 7 Series.
They are great for any kind of outdoor activities, including ultrarunning as well as backpacking, because of their durability and battery life.
Now the question is, are these watches better than the watches from the Garmin Fenix 6 Series? 
You be the judge of that by looking at the upgrades the Garmin Fenix 7 Series manufacturers made.
Battery Life
If you compare the 7X Sapphire Solar of the Garmin Fenix 7 Series with the 6X Solar, you will see a huge difference with a 76 percent increase regarding the battery life.
You can put this watch on smartwatch mode for 37 days straight without having to charge it once. And 77 hours if you turn on the GPS mode.
Touch Screen
The Fenix 7 series actually have a touchscreen, which none of the 6 series watches have. And you can turn it off when you are involved in activities. You can always go back to the buttons!
Flashlight
Only the 7 Sapphire Solar has the unique flashlight feature that allows you to choose from the four power levels, red light modes, and a strobe light.
It can really come in handy if you are ever up for nighttime activities!
Up Ahead
The new up ahead feature lets you make your own waypoints using the standardized icons when you're on the go.
Best for cycling and running races!
Stamina Tracking
Now this new feature can actually track your stamina levels by tracking your VO2 max data and heart rate.
Health Snapshot
This new feature monitors five metrics, which are the heart rate, respiration rate, heart rate variability, and blood oxygen level.
By analyzing these metrics, these watches can give you a summary you can track over time.
Upgraded Heart Rate Monitor
The manufacturers upgraded the heart rate monitor in the Garmin Fenix 7 Series, which does a better job.
And this is now possible because of Garmin's new ELEVATE GEN 4 optical HR sensor.
Music
Now all of the Fenix 7 watches have music or podcast storage. Not only that, but these watches also have Spotify for offline music access.
So you better have a Premium Spotify account!
Multiband GPS
This new feature lets you access more satellites for a more accurate GPS reading with its dual frequencies.
However, this feature could take a toll on your watch's battery life. You can easily manage this mode for all your activities, though.
Button Guards
When you're going outdoor activities, it's not impossible to get your watch's buttons pressed accidentally.
But the new button guards on the Fenix 7 series solve the issue much more efficiently. No more accidentally pausing your activity tracking.
Configuring Activity Profiles from Phones
With the new Fenix 7 series watches, you can easily configure any of the sports modes on your watch with a click of a few buttons on your phone.
Now you can easily customize all your activity profiles by removing or creating new data fields.
Glass-Covered Optical HR Sensor
Unlike the Fenix 6 series, which had a plastic HR sensor, the 7 series actually comes with Optical HR Sensors that are covered by glass for durability.
Conclusion
The Garmin Fenix 7 Series has a lot of amazing upgrades when it is compared to the Fenix 6 series. The 6 series watches were already great. So imagine how incredible the Fenix 7 series watches must be.