Life Style
Summer Fashion Tips 2023 to Follow to Look Trendy
Every woman wants to look good. Don't get me wrong, it's great to be appreciated by others, but the main reason for wanting to look good is oneself.
Women empowerment, right?
Yes, women want to look good to feel comfortable about their appearance. That's why they follow different fashion trends.
But there might be another reason for women following fashion trends. I mean, it's really hard to decide what to wear for most women.
Don't you agree?
That's why we follow the trends, which can also effectively make us feel more relevant, at least fashionably.
So today, I will give you some fashion tips 2023 that might come in useful to look fashionable and trendy this summer.
Summer Fashion Tips 2023
Summer is literally a few days away. So if you want to look trendy for this summer, follow these fashion tops 2023.
All the Flowers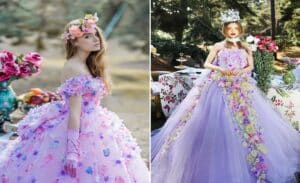 Three-dimensional flowers on different pieces of clothing are going to be all the rage this summer. 
If you don't want these kinds of over-the-top flowers, you can just dress yourself in some floral clothing.
Low-Rise Waists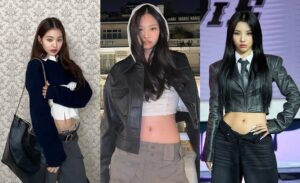 The high-waists trend has been going on for quite some time. But now you should look forward to sporting low-rise waist pants this summer.
Anywhere from low-rise waist jeans to suits and even skirts are allowed. Go plan your summer outfits now.
Party Bags
You're not just here for clothing items. You're here for fashion tips 2023. So I'm going to talk about bags that will look most fashionable this summer.
Yes, party bags that are extravagant and full of heavy embellishments are going to make heads turn.
Sheer Is Here
I, for one, am always here for sheer clothing. And sheer fabrics are going to blow up the internet this summer for sure.
And wearing lingerie-types clothing to even a dress under sheer overlays can really spice up your summer.
Summer Black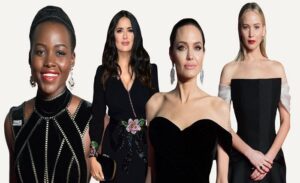 Honestly, whatever the season, black never gets out of being trendy. And even most of the runways are displaying black.
Make it lighter with skin-baring clothing items like lace and crochet pieces.
Boudoir Detailing
Now if you are looking to enjoy a sexy evening, there's nothing better than wearing clothes with boudoir detailing for this summer. Play with the look that most suits you.
Way to Your Heart
It is true that Valentine's Day is long gone. But who cares? This summer, you get to indulge yourself with heart motifs and patterns on your outfits.
And this fashion trend has been spotted all across various runways. You can save this kind of patterned dress for a special occasion or a date.
High-Octane Sequins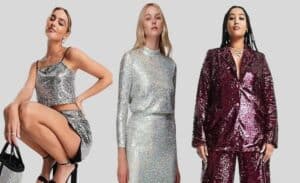 Do you love everything sparkly? Then, you will have no problem embracing this summer's new look with high-octane sequins.
This kind of look screams glamor! And you better stick to light-colored sequins like nudes, pale pinks, and other pastels.
Sunset Ombre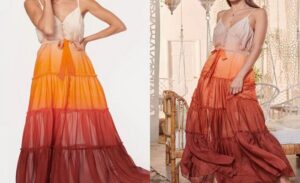 Doesn't summer remind you of serene beach sunsets? Well, why shouldn't your clothes be too, right?
Go all out with a sunset ombre on your clothes this summer with beautiful reds, oranges, whites, and yellows.
Yes to Fringe
I'll admit there really isn't anything new about fringes. But this summer, you can go big with fringes without feeling awkward.
And I'm talking full-on fringing! A dress with fringed cuffs, elbows, the hem, and even a fringed bag can do the trick.
Conclusion
One of the best fashion tips 2023 would be to wear anything that makes you feel good and boosts your confidence level. That being said, you can opt for the trendy styles and patterns I talked about.