Business
Dorfman Property Management: A Trustable Source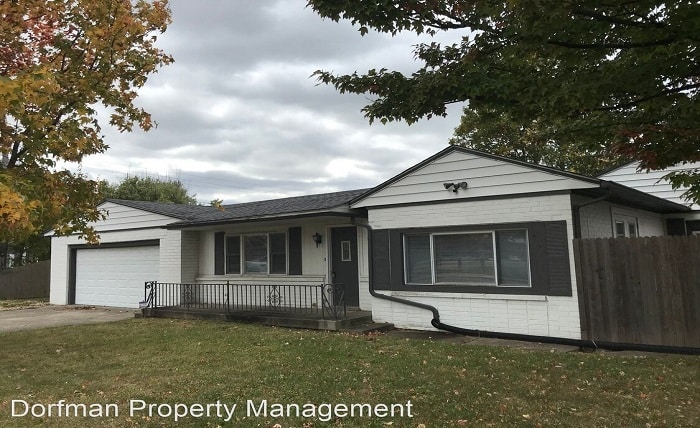 Not everyone can afford to buy a house at first go. Some need to rent, and that is completely okay.
But when you're renting out your place, it can be daunting to find the right renters or even one at times.
Or is it?
And when I began to lease my property, it was a huge headache!
For instance, I had to put my house on the market, find renters, screen them, and so much more. And I had other things to worry about!
So I turned to Dorfman property management!
Oh, how they surprised me!
They managed everything from beginning to end. I could just relax and enjoy my cup of coffee at home.
Now it's been over five years, and I have zero complaints about how they get their work done. 
Read along to get a full view of my experience!
Meeting Dorfman Property Management
As I already spoke of this, I was having a hard time managing the renting service I was trying to provide. 
It was tough maintaining all the nitty gritty as I wasn't the most professional at this. Honestly, it was my first time, after all!
What'd I do?
Well, I started to browse the internet for services that would manage the process for me. As I live in Indianapolis, the Dorfman property management seemed like the best property management service I could find.
So, tentatively, I reached out!
You wouldn't believe how responsive and nice they were about the entire deal! After the initial meeting, where I discussed my issues, they sent me emails with all the details I wanted.
I had a lot of questions, and they didn't seem to be bothered by them. Instead, they answered everything very directly and professionally.
I was impressed!
The vote of confidence from them and their willingness to get me accustomed to their process was what won me over.
I have worked with them ever since without any complaints!
Dorfman Property Management Process
Their process seems simple enough. First, they worked with me to discuss and determine the rates according to the market value. 
Then, they oversaw the entire marketing process while keeping me informed on all decisions they made.
The best part?
Dorfman vets the renters and the tenants properly before getting down to business. This helped me in finding the right clients who would take care of my property like it's their own home.
And they even take care of the maintenance!
If you're going to live in an apartment, repairs, and maintenance are due in the long run. This is where Dorfman swoops in and saves the day.
They take care of everything!
I didn't even need to lift a finger when it came to finding the right vendors to repair stuff in the household.
Dorfman had the most experienced people at their disposal with the best rates that have kept my property well-maintained and homely.
And guess what?
They take my requests seriously! Even if I make a bad decision, they make sure to point me in the right direction. 
And they are really nice about it too!
Renting out is no big deal!
Dorfman property management came to my rescue with their process of handling rents on time. I didn't need to deal with the renters myself if I didn't want to.
Once, I had to evict someone, as they weren't paying their dues. Dorfman handled everything from the eviction notice to seeing the entire process through.
I was in charge, but they did the work!
Yearly inspection!
Even if I can trust my renters, it's better to go check what they are up to at least once a year. Dorfman does it for me! 
They send their people in once every year to inspect my property and even send me pictures to ensure reliability.
Dorfman has made my renting dreams come true, honestly! 
Renting Becomes Easy
I have not been dissatisfied once with their service, and neither have my renters!
Yes, that's right!
My renters got the best deal because of Dorfman, and I don't say that lightly. I have made some friends along the way with some of my renters.
And they shared how easy everything was for them from the instance they connected with Dorfman property management.
When the renters initially contacted Dorfman, they were met with a user-friendly interface and very helpful customer service.
Making the deal easier!
Dorfman introduces the renters to multiple options according to their budgets while comparing the market rates for different types of apartments.
And the rest of the process is as easy as signing the lease and moving in!
Final Words
The Dorfman property management service knows what they are doing. Reliability is not an issue with them for both renters and tenants.
And they won't rest until you get the best deal!
So if you are either someone who wants to rent a place or rent out your property, Dorfman property management is the way to go!
Join our community!