Life Style
Best GQUEEN Sunglasses You Should Get Your Hands on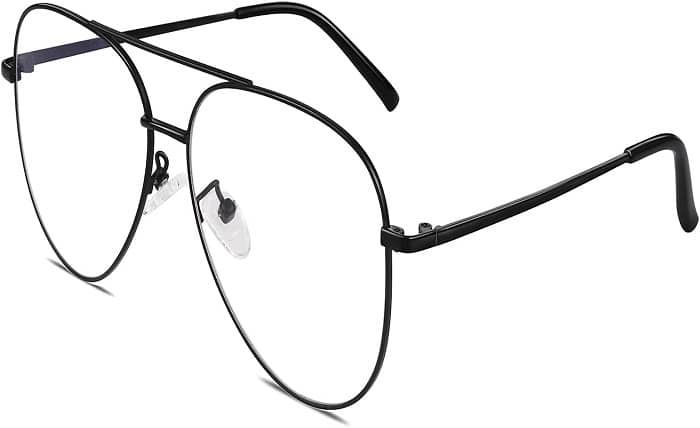 The scorching heat of the sun is making your start of the day really annoying, especially the glare on your eyes.
Then, you remember you got your shades in your bag for this particular situation. So you go ahead and put them on.
According to the internet, sunglasses were actually invented back in the 18th century for exactly this purpose, sun protection.
Is that the only reason?
Sunnies have become a fashion statement, more so now than ever. Even though you might wear them to protect your eyes, you can't ignore the edgy look it gives you.
And so I am here to talk about the best sunglasses you can get from the brand GQUEEN for both style and protection.
GQUEEN Military Style Pilot Polarized Sunglasses
In the 1920s, the airmen of the US Air Force started wearing military-grade Aviator sunglasses, which is exactly what inspired the GQUEEN Classic Military Style Pilot Polarized Sunglasses.
The unique shape of these sunglasses, accompanied by the vivid image they provide, is what the airmen needed.
And they looked cool!
What's stopping you from looking just as cool as these men and women who work so hard to protect your country?
These pilot sunglasses from GQUEEN are designed exquisitely but with practicality in mind. And the materials used to make them are of high quality with new technology integrated.
How so?
The UV protection these pilot sunglasses can provide your eyes is because of the UV400-rated lens used to make them.
And the premium-quality TAC polarized lens of these sunglasses keeps you from your eyes feeling tired from the glare of the sun.
Plus, they come in various colors, and both men and women can use them!
GQUEEN Oversized Square Frame Sunglasses
The look of oversized sunglasses has become widely popular among both men and women as a fashion statement.
And the GQUEEN Oversized Square Frame Sunglasses are made for women, and you can't ignore the fact that they can protect more than just your eyes.
How, you ask?
Well, they can shield both your eyebrows and a big portion of your cheeks from the glaring rays of the sun.
So you might just be able to keep your cheeks from turning red because of the scorching sun, after all.
And they're square!
Although oversized sunglasses usually come in various shapes, you can't deny the charmingness you get from square ones.
Plus, these sunglasses look great on any shape of face!
The material?
Just like the sunglasses I mentioned earlier, the lens of these sunnies is also made out of UV400-rated technology for amazing sun protection.
GQUEEN Fake Clear Glasses
Fake glasses or prescription-free eyewear for people who don't need glasses are all the rage nowadays. 
They make you look professional and spike your style up a notch. I mean, there is no doubt that these bad boys are extremely fashionable.
If you are into this trend, then you will love the GQUEEN Fake Clear Glasses for charming people left and right every day.
They look exquisite!
Whether you want to look professional with a formal look or you just want a casual and leisurely pair of non-prescription eyewear, you can achieve them both with these clear glasses.
And guess what?
You even get the added benefit of protecting your eyes from the sun because of the UV400-rated lens these glasses sport.
And they even provide high-definition vision. Plus, they are also shatterproof!
Conclusion
Various kinds of eyewear, like glasses and sunglasses, are usually worn for eye protection, among other reasons. But they also add to your personal style. And the sunglasses and non-prescription glasses from GQUEEN are worth the look.